Rusted Bricks
April 23, 2013
Do you remember me?
Do you remember this place?
This wonderful place we would meet after
Dinner on summer nights.
When the sun blazed off the back
Of the buildings and even shadows
Were restless.

This marvelous place of meeting
Where you would hold my hand
And heal all the wounds I had suffered.

Right here. Beneath this bridge,
Red like a salsa dancers dress,
Where you asked to marry me,
Holding out a tiny ring of twine.

And I threw my head back
Laughing at you on one knee.
We were young then,
Now like this place,
This terrific now rusting place,

Like the times between us
The ivy growing between
The brick's- too long.

And do you remember me?
And this place? This wonderful place,
Of beloved memory's,
Come home my love.

Right here, beneath all the dust,
Is the brick where my answer has been
All these years.

Little hands that carved "yes,"
Right here in these rusted bricks.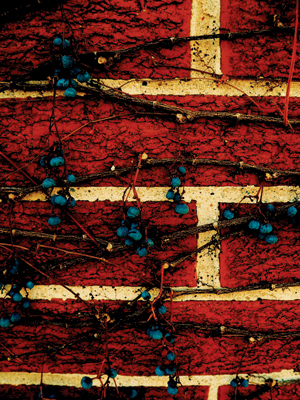 © Robyn R., Middleton, WI