Hollow
April 19, 2013
She started to scream again last night,
and I ran to her room—blood rushing to my head,
pulsing in my ears.
Dad can only comfort her so long before
he breaks down and whispers,
"Call the ambulance."
I ride in the backseat,
silent, numb, mute.
It's been six months, now,
and the sickness has only gotten
worse. Three trips to the ER is enough.

The doctors said Mom would be ok
for now, and expected me to smile,
but I just buried my head
in my hands and prayed
for the hellish nightmare to end.
Dad and I drove home—it was still
dark outside when we parked.
We dragged our feet up the stairs,
stumbled inside, and went our separate ways,
to our beds, where we would
lie and not sleep.
I went past the tall mirror in the hall
and stopped to stare at my
hollow reflection and wondered when
my eyes had grown so blank and my
face so pale and tight.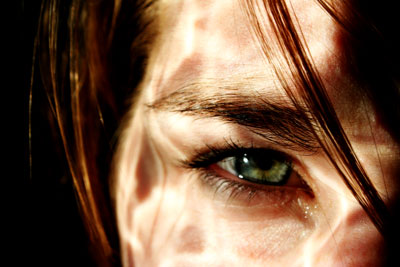 © Monica L., St. George, UT