Adults
April 19, 2013
The visits to my house grow few
in number, and yet—
I am happy to be home for a while.
As I climb the stairs to the porch,
I feel like a stranger
or a weary traveler, coming to a
place of safety—
refuge from the storm.
It saddens me when Buddy comes to greet me,
and he whimpers hesitantly,
as though he isn't sure
who I am.
I pet him, and take the key from under
the door mat. Inside, the house is warm,
inviting, though it seems foreign to me,
no longer my home, but a once-familiar place
I remember as a child.
A memory, whose halls I now walk, and remember walking.
There is a distant feeling of intimacy,
like I dream I can't
quite recall.
I make a sandwich, and wait for
Mom to come home from work.
I sigh, forgetting where the
silverware drawer is.
I go my room and stretch myself across my
bed. Too hard, now—too long unslept in.
The room itself is undisturbed—just as I left it:
books alphabetical, blinds pulled up half way,
spare clothes folded and resting
on the dresser. Everything is perfect—too clean and
arranged. I want there to be chaos, some sign
that a teenage girl
once lived in this room.
But as I look around again, I feel detached,
as though this place no longer belongs to
me, shares my secrets, holds my pain and
joy and struggles, knows my every thought
and childish fantasy.
I sit up when I hear a car in the driveway. I know
Mom will come through the door
in a moment and we will hug,
and go to the living room, and sit on the couch
and cross our legs, and drink tea, and laugh,
and talk of adult things.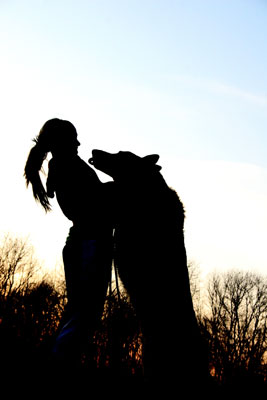 © Brittany U., Terra Alta, WV