A Simple Flower
April 18, 2013
The petals are purple, like grape juice, I think,
And smooth yet sticky like peanut butter,
While the leaves are rough and prickly as oak bark,
And greener than the ugly vase in the hall.
The shape is similar to the shape of a glass cup,
With a stem like the handle-thingy,
(What is it called?) that is on a wine glass,
And instead of wine there is nectar.
Nectar, sour as sour sauce on chicken,
And not sweet like honey quite yet,
Orange as oranges in searing summer,
And with pollen stuck in the viscose liquid.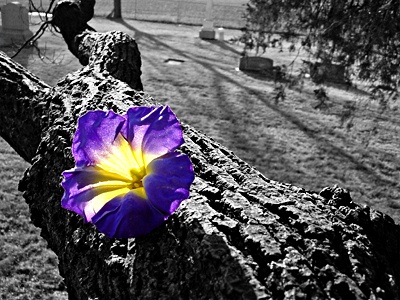 © Greg K., New Lenox, IL