The Beauty of Your Hand and Handiwork
April 18, 2013
The beauty of your hand,
Is unsurpassed, oh Lord,
The beauty of your creation,
Is close, though still so far.
The tongues of all men,
And all women, too,
Should be singing,
Your praises, oh Lord.
I thank you for the sun,
With orange and yellow,
Slowly waltzing across,
A sky-located sea.
The moon, a simple orb,
With a rocky grey sheen,
Is more than just a moon,
It's a thing of mystery.
The grass, green and lush,
Or withering and brown,
Makes my day every day,
Just knowing you made it.
Hens, with their round,
Beady eyes, and cows, with,
Their innocent and trusting ones,
Were all made by you, oh Lord.
The little flower of yellow,
The lazy drop of dew,
The single grain of rice,
Is what I thank you for.
I thank you for the starful sky,
And for the reflection of water,
I thank you for the worm in my palm,
For we are all in yours.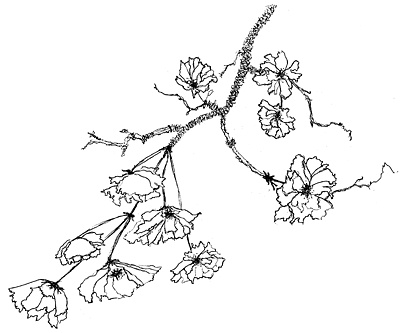 © Marybeth L., Hamilton, NY