Summer Swims in the Sea
MAG
September 8, 2008
One hand, two hands: clasped.
We trudge through sand and sea.
The salty waters mean nothing;
We walk into them without a bit of hesitation.
Your hand, my hand:
Perhaps not close enough,
Bound by shadows of the past and lonely afternoons,
When we were left with only ourselves,
But we figured it out in the end.
You're going north, I'm heading south,
But right here we've crossed paths,
Deciding to make the best of this accident.
A great and lovely collision.
Fingers clasped tightly:
For love and for air,
For something to do on a too-warm day.
We climb into the swaying current
And pull the tide over us,
Allowing me and you to be swept away in
The chaos and the confusion
In which we later take comfort
As the world melts away.
The fish fill our lungs,
Swimming through our very veins.
We gasp for a breath momentarily,
And find oxygen only in
Each other's presence, our touch.
Two hands locked in one another:
Our hearts the key.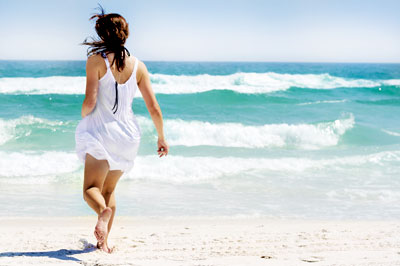 © Rebecca B., Marietta, GA