Her Voice Will Empower Me Once Again
April 17, 2013
For the first time,
I did not feel worthy to hear her voice,
For the first time,
I felt weak,
Dirty.
But from the moment, decided,
I was ready to suffer, and I was ready to hope.
For pride is one of the best emotions to pass your heart.
It empowers you,
Pushes you towards infinite happiness and success,
Makes you bold, and the best you can be.
To clean yourself of dark thoughts and insecurities,
To scrub yourself of regrets and shameful moments,
It is perhaps the most arduous processes of anyone's life.
But I keep going for the other side,
For then I will be ready, clean,
Bold to face this world.
And her voice will live in my soul once again.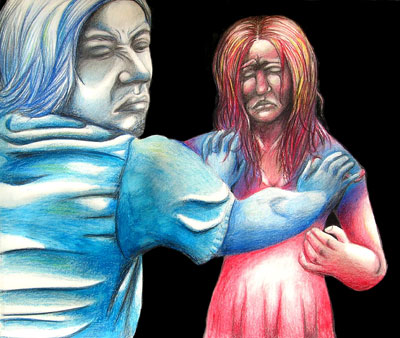 © Jessica P., Bethel Park, PA