Sarcastic Rebel
April 20, 2013
Forsaking old, embracing new
Watch yourself light the sky
Spark the world, rise to heights
Rebel beckon, they listen; so few
Understand Voice, that thy
Words waken, custom fights.

City on the hill glowing high
On what you please, wander
Down alley-way to peer
Wide-eyed Rebel, innocence die
Fast by bliss, yonder
Lures shine of something sheer.

Flamboyant laughter, this is it
Breaking out "in dancing
Flame". Rebel, the world sees
And listens—turn around, knit
Their hearts, glow's glancing
Bring them to their knees.

Experiment, it's regular
Now you abandon earth
Head extraterrestrial
I get it, you are a Rebel
Express yourself birth
Someone bold, indisturbable.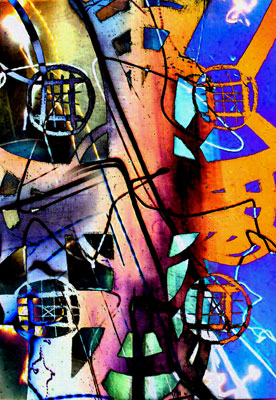 © Caitlin D., Tyler, TX