Rainbows of Emotion
April 20, 2013
The rainbow is all the colors of sadness.
Pink is the color of the eyes after the cry.
Purple is the bruises on the heart from the bad play.
Blue is the tears streaming down the face.
Green is the lime that looked and tasted sour.
White is the mind after the break down.
Red is the blood from the cuts on the heart.
Orange is the orange with the beautiful, deceiving look, but a sour taste.
Yellow is the banana, hiding the true self.
Black is the sadness, the loneliness.
Black turns into the night when we all sleep tight.
Yellow turns into the sun, shining brightly, in the sky.
Orange turns into the leaves in the fall.
Red turns into beautiful roses.
White turns into glistening snow.
Green turns into the rare eye.
Blue turns into the sky, without rain.
Purple turns into a little girl's favorite color
Pink turns into happy cheeks.
The rainbow turns into happiness.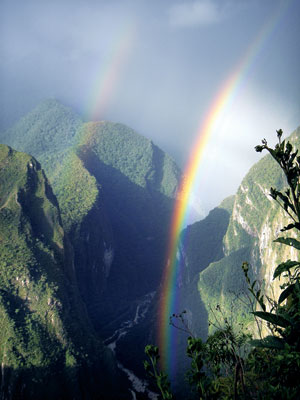 © Benjamin C., E. Norwich, NY