Where the Believers Live
April 15, 2013
Down down the rabbits hole is where the believers live
The believers that saw a gloomy world filled with murder.
and rape
and sorrow and sadness and heartbreak and turmoil and death with losing this & that And-
stopped
the believers saw the light at the end of the tunnel unaware what the light was.
"if it is real then you can touch it"
"if it is true you can grasp it"
But they did not need a definite.
They were the believers.
When you see a gleam in a persons eyes.
You see a believer.
You see that light, if you look close enough.
You will see the "cans" in their eyes,
when they look back at you
they see the "cants" that harvest in you.
We live in a land of no's,
we didn't see yes
but they saw maybe's.
The maybe that we could climb and climb and bring the light up to the world.
but we couldn't see it.
They were the light
but we couldn't see them.
If we can't see perplexity of a dying nation how can we see the light in a man, woman , or child?
They were the inspiration that we desperately needed,
but what is inspiration?
When the world is divided with the notion of what is wrong and right
how can we have inspiration?
Inspiration is not something you can sprawl in a notebook
not something tucked away on a piece of blank paper
It is spoken,
and as much as they tried to tell us
we would see them scream and yell
but all we let our self hear was silence.
We couldn't see how an eleven letter word changed a fact into an idea.
An idea that you could do anything,
that's what inspiration is
its the possibility of anything
Not a guarantee.
Not a definite,
but a possibility that when the door closes you can open another
But we didn't see it.
They did.
As they left to the rabbit hole they told us,
"When all you see is the sadness in the world
climb down the rabbits hole to where the believers live
where the possibilities dwell.
and where the inspiration is the light that we look to."
Life went on
Have we found it yet?
Look around,
do you see a gleam in a persons eyes?
Look in a mirror,
what do you see in your eyes
are you a believer?
Maybe we need to stop focusing on what we can't do and
go down the rabbits hole to where the believers live.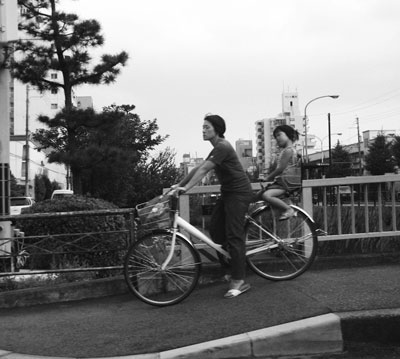 © Elizabeth C., Andover, MA