I hate
April 13, 2013
I hate how you smile at me. But I know we are just friends
I hate that you act I like I'm not there. You don't have to pretend.
I hate it when you lie to me. I just need to know the truth.
I hate when you say you don't. I have all the proof.
I hate how you chase after her, even though you know it's pointless.
I hate when you run back to me, to have me help rebuild your' fortress.
I hate how you don't notice me. I've been standing here all along.
I hate when I have feeling for you. I know that its all wrong.
I hate how you wear my ring, everyday in class.
I hate it when I'm invisible to you. Am I made of glass?
I hate that you left me here. I'm facing the world alone.
I hate that you're in a better place. Really far from home.
I hate that I'm so selfish. Why am I bringing back the memories?
Why should I be so cruel. You should just rest in peace.
You still wear my ring everyday. I gave it to you.
I really really miss you. And I really love you too.
I come to see you everyday. Although its not the same.
I talk to you like you're still here. I know its really lame.
I will always come to see you. Although I don't know why.
I think it's just a part of me. I just can't say goodbye.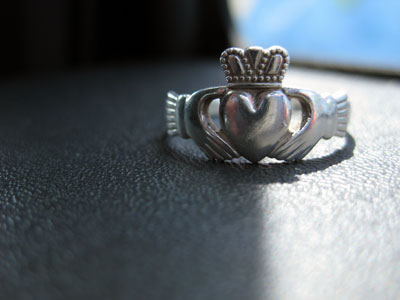 © Kaelyn L., East Northport, NY