No Longer A Wanderer
April 13, 2013
As I stand in line, each and every day,
I think to myself, there must be a better way.
We all line up, a perfect single file,
Trying to choke back the anger and the bile.
Don't sing that song, I don't care if you are sad.
Don't say that word, it makes me look bad.
Do not talk or complain. Do not speak of your emotions.
Do not argue or protest, do as we do, go through the motions.
Well, I refuse to stand behind the line that's been drawn for me.
I'm a big girl, I can make my own rules. You just watch and see.
I am a person, you cannot treat me that way.
I matter too, you have to listen to what I say.
I follow the rules too, just as you do.
But my morals stand firm, and yours are see through.
You have shown me your biggest flaw, thinking you cannot be beat.
But all the nomads, you didn't worry about then, have come together for your defeat.
Us wanderers have found our place. We've given ourselves a new name.
Not wanderers, but warriors. You are the only one to blame.
Forward now. March on, be strong!
No need to worry, for we are not wrong!
Brother against brother. Friend against friend.
A war everlasting. A war without end.
How can we win when our loved ones are dead?
This is not right! Get this through your head!
Fighting is not the answer, maybe we both were wrong.
Let's stop this madness. We had it right all along.
We don't need more rules, or a harder life to live.
So stand up straight and appreciate all I have to give.
I know I'm not much to all of you, but I have something to say.
This won't last forever, I've seen what happens, so make some changes today.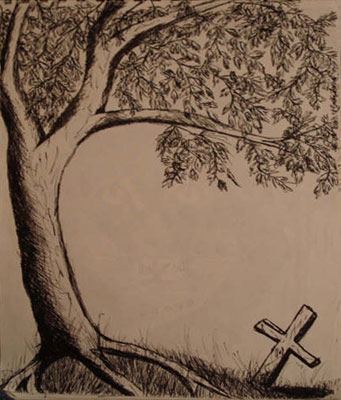 © Courtney K., Bethel Park, PA