Drowning My Imperfections
April 7, 2013
I drown my imperfections in a stream,
in a stream of no color,
where water dances in caressing splashes over my fingers.
There is cold light filtering through windows of wet glass.
The flow rushes along its path, having no need to slow for contemplation,
untroubled by stones of icy stillness in its path.
Around me is crispness and certainty,
but beneath my inclined face
are minute rivers of foreign heat
and alien pain,
an unwelcome intrusion to the cathartic nothingness of the creek.
Flashes of silver splay across the profile of the stream
with razor-sharp mirrors reflecting a mess streaming down my cheeks.
I drown my imperfections in the clear water --
they run through my tears;
the rivers carry all.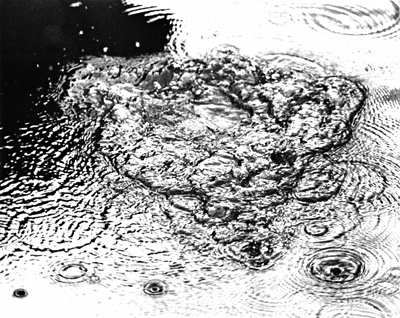 © Christina L., Great Falls, VA