Too Much
April 11, 2013
It's too much for me

My heart aches

The pains spreading to my head and body

When will it go away??

I loved u way too much

Now I have this huge hole devouring me

from the inside out

With pain I cant bare anymore

If u only knew wat u do to me..

As I hold this knife to my neck

Slitting and shaking like a leaf

Wishing it was different

But happy that I know. ..

Im only wishing it were me

I want it so bad I'll do anything to get it

Wishing u were mine too

It'll be the only thing left I have of u

It's too much to know what u'v e gone

If u only knew wat u did to me. .

Then u wuld see why it has to be …

I hate u!

If only I culd really mean it . .

It's too much I cant take the pain anymore

Wishing for things to be different

Dreaming of u to be mine. . .

But reality struck

& it struck hard

It's too much to know this pain will never ease

Just like the way u was pleased

It's too much I must say bye

& u kno I hate that word so u know this is the end

It's too much to bare good-bye!..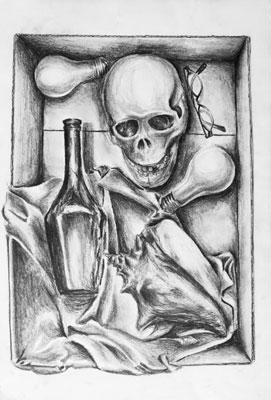 © Karen S., Norwalk, CT