Nothing Better To Do
April 10, 2013
I can't say you're the love of my life,
but I could be happy with you.
To lie on the pillow,
watch you breathing,
let you leave when it's time to go.
I won't stop you,
Won't show you I'm sorry when you leave,
Because as long as I don't love you,
you'll come back.
As long as we're still friends,
I can stay in your arms.
As long as I'm just your friend,
You won't walk out the door.
And I can be fine with that.
I can not care.
I can smile, and wave, and show you the door.
And then I can sit down with the rest of my evening,
Ignoring the parts of me that throb and cry for something I can't have,
As if nothing happened at all.
Because I had nothing better to do,
then let you in.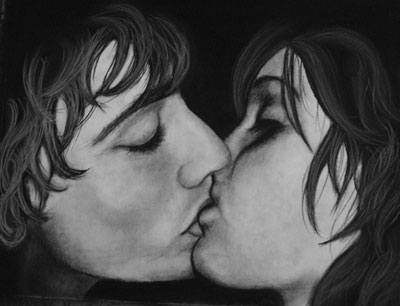 © Anna Y., St. Robert, MO