Merry Wanderer Of The Night
April 10, 2013
He dances, he slips through the shadows,
A whisper there, a whisper here.
He chuckles at our foolish love,
Winks in the light of but the stars.
Gone before the sun's golden rays cast light upon the land.
That trickster smirk seductive in the late hours of the night.
With a hop and a skip he flutters through the moonlight,
And where he has waltzed, chaos follows.
He walks with the grace of any fairy,
Head filled with clever yet tricksy schemes.
Swifter than the arrow from the Tartar's bow,
Wither wander you?
Merry wanderer of the night.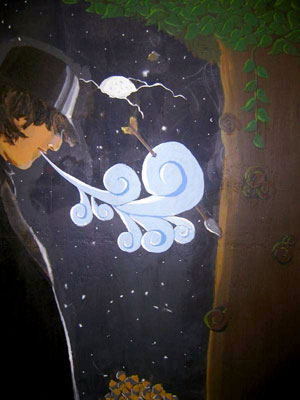 © Dean W., Hinesville, GA