My Sister
April 4, 2013
My sister likes to eat boiled eggs, her hair in curlers and with her eyeglasses still on.
She doesn't believe in evolution, but she supports gay marriage. She says the future lies in our children, and then she tells me to be quite.
She says I'm the only reason our parents are still together, then goes out for the night with her boyfriend, who smokes more than she does.
She tells me not to watch the shows I do, and turns the volume higher, her eyes glued to the dancers on the screen.
I've spent days watching her, and I still don't understand the fine line she walk between crazy, and my sister.
But I do know, I'll be just like her when I grow up.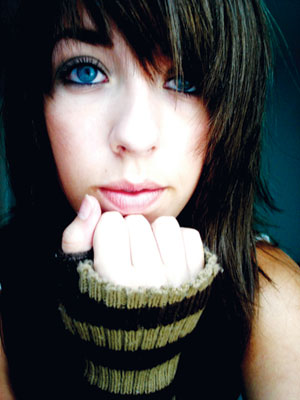 © Brit H., Peabody, MA