White Line Crosswalk
April 2, 2013
So I walk on the crosswalk,
Matching my feet with the white lines
One step at a time, until I reach the sidewalk
And I think to myself about myself
All the things I don't like about myself
And I wonder if I'm the only one
Am I just a lone white stripe in the middle of the road?
Because I worry about all the small things
And then I begin wondering
Whether or not other people do too
Do the perfect people ever feel faulted,
Do the happy people ever feel blue?
Does it bother them that they're not flawless,
Does it get to them, too?
Do they know of His redemption,
His grace and salvation?
Does that make a change in their lives
Or put a smile on their face, 'Cos
Sometimes I can't see past this blur that crowds my mind
Of negative thoughts, all I can see is one white line.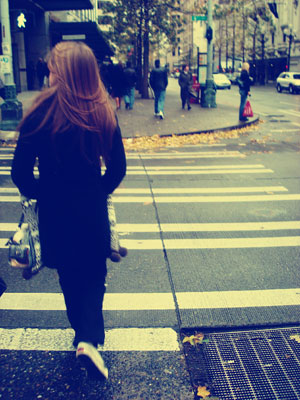 © Adria O., Edgewood, WA