THE BREAKDOWN
March 26, 2013
The breakdown

living the lies of the world while at
The same time searching for the truth of it all leaving
No stone Unturned yet still it's not enough to break
The chain and escape the inevitable haunting of my
Past and now I am to stand and a sure and lasting defeat.
Forced into submission by the constant heartache that she's gone
Forever along with the fading memories of all that I held dear.
Soon this unsightly blight will drive my wrecked soul closer to the brink
Of Oblivion becomes clear as day and in the end the
Urge to jump shines vibrantly true.
Then will the luxury of death become so relevantly blissful and I am
Liberated from the pain of living without the one I love.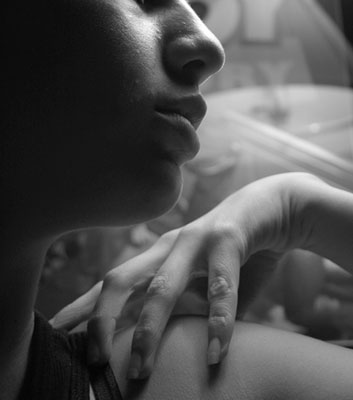 © Rebecca B., Santa Clara, CA