Keeper of Time
March 31, 2013
Your eyes are the timekeeper
That has lovely little chats
With my conscience.

At nine, your irises swirl
With the image
Of my little feet
Jumping across the old planks of wood
that one day gave out on me.

Ten rolls around,
And I see the flower you picked for me
from your mother's garden.
I loved the way it looked in my hair;
Sheets of beach sand
That fell to my shoulders
With each sigh from the clouds.

Your pupils are blue at noon;
They paint the color of my nails,
And the way they looked under water.
My hands would twirl
As little pieces of green salt followed the pink chips
That would go missing from the tips of my fingers.

At one, the shingles on your roof
Leave a gray smile on my shoulders.
Your eyes ruffled
when you made me laugh.

Three o'clock is brighter;
My own eyes
Glinted gray in the sun
On that last warm day.

But five is dreary.
Your eyes are missing the depth
That frequented
The previous hours.

I couldn't help but notice
That I was also missing.

For the next few hours,
Any glint of light
Is lost in the unknown darkness
That hovers above your cheekbones.

When midnight hits,
I can see myself again,
and the sun slowly rises above the blue and white sea.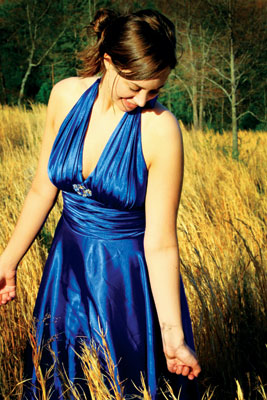 © Michelle B., Blairsville, GA