Yes, This is a Letter to You
March 19, 2013
you had no right to stain her skin

with your fingertips as if you owned

her. those are the curves she once

wore with pride, but now they burn

where your nails left their scars on her

flesh. i hope you never forget the tear that

fell from her swollen eyes as you

claimed her temple as your

home. when you try to sleep at night

with your head pressed against the

cell, i hope her screams keep ringing

in your ears like the whole damn ocean

roaring in a shell. i hope that from now on, you

walk with your head down in the streets

because you're too afraid to see her piercing

eyes in every woman you meet.

but, i also hope that you never feel

the way she did that night—

as if your existence was an

invitation while your heart a screaming

eviction notice. no, i never wish that upon a

soul. i just want you to show some respect.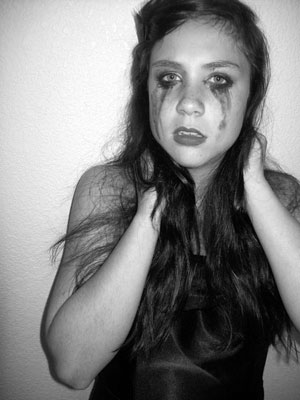 © Tiana D., Monument, CO