Thorn Rose Prickle
March 7, 2013
A thorn rose prickle
brings a blood red trickle,
bitter iron rust.

Disgust in an expression
after a thorn rose confession;
of crimson of ruby of scarlet.

Dainty puddles descending
an aching throat,
smudged by the fingers of
one so fickle;
the one addicted
to a thorn rose prickle.

He and she found themselves
quite lone
desire to love
torched to the bone,
ashes blown
to a far out zone.

One must know
that it is foolish to go
collecting romance
where the thorn rose grow,
for a thorn rose prickle
by a love most fickle
brings a blood red trickle,
turns bitter iron rust
to bitter iron dust.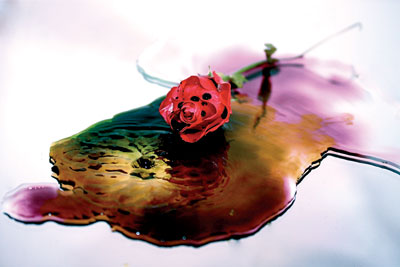 © Garrett M., Port Angeles, WA