A Masquerade
March 24, 2013
And the Darkness surrounds me,
And all Hope fades.
I welcome the End,
And pray.

It smiles, sadistic,
And it roars at me.
In this moment, I realize,
I must have victory.

I look at the beast,
I make it cry.
I glare at the beast,
And spit in it's eye.

I make the Darkness my friend,
And bring an end to the End.
Death is only relative,
A temporary Godsend.

So beware me,
And the Darknes of my Soul.
Lest ye see my Truth,
And lose your own.

For only God Almighty,
And the Six Sibling Spirits
Could stop me.
I am a God among Men.

But I am only a Man myself.
So I am no God.
Call me not one,
But fear me, just the same.

For I am Alive.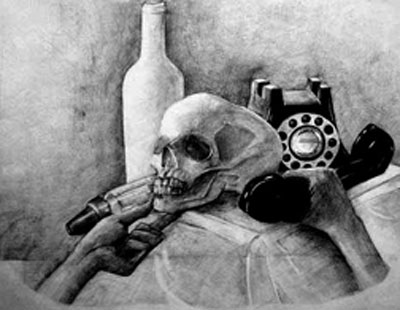 © Xiao H., Naperville, IL