Marilyn
March 20, 2013
Grey Hair, short & tied.
Hard hands from digging up the Earth deep below.
Ripped yellow jacket, ripped up the left side. Still worn; always worn.

Cut off jeans, just at the ankle.
Pale skin shown threw a bonnet.
Wide eyes. So wide. They see me. They see purpose.

White smile, big mouth, used for humming.
Wisdom far beyond time. Any amount of time.

Look close, never turn away. The time is coming and memories are precious. Needed. Remembered.

Short time. Such a short time. 60 years. More than most. But so short.
Unjudgemental thoughts, so pure. Never wandering. Always curious though.

You'd never know.

You'll never know.

I had to know.

I had to learn.

Cruel lessons. Learned too soon & too harsh. So much to take in. So much not understood. So many questions.

Why?!

Chemotherapy, no more hair. Bigger bonnets. Yet bigger smiles.
Moments that count. Stop time. Always remembered.

The devil has her. But will not win.
Trying, sneaking. Grabbing at the best moments.

Fighting, winning, a hero.

The devil won but did not keep her. For she is an angel now.
Peaceful. Healthy. Watching.
Always.

Rest your head now, for now we can sleep. Now we can remember and now we can love.
Cherish moments. All moments. They will not last forever. But they will live on.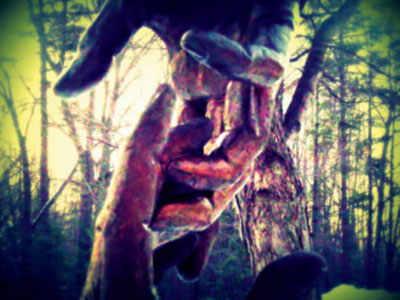 © Ashley S., Brownsburg, IN