the story of a cowgirl with allergies.
March 21, 2013
the sky had a dusty haze
and she sneezed because of it
while picking apart the layers
from a piece of hay
stole from the bale
that now served as a bed.
mud caked her boot,
her shirt,
her hair
evidence of a lost battle
with a mud patch in the pasture.
the horses now grazed
in the field
a perfect picture,
she thought,
of tranquility.

the sun began to dip behind
the old, rotten,
stereotypical red barn
and the horses began
to make their way into the stables
so her boots made their way
to the front porch.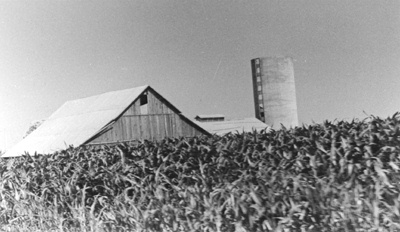 © Steve S., Marblehead, MA