Poet?
March 12, 2013
I write my poems in a book
of already published poems
sometimes my clumsy scrawl overlaps some genius of Sylvia Plath or Auden.
IT looks nice there one generation of prose beside another.
To bad bad poetry is Pretentious and elitist
and silly.
Ill never be a poet, heck a poet isn't even a writer
we just scribble.
and who am I?
some nail biting nervous wreck of a teenage girl.
I cant possibly know poetry
i don't know anything right?
WELL F*** YOU!
WHO THE F*** ARE YOU!
YOU HAVE NO POETRY. YOU DON'T KNOW ANYTHING.
ILL TAKE BEING PRETENTIOUS OVER BEING BLIND ANY DAY.
EVERYDAY.
ALWAYS.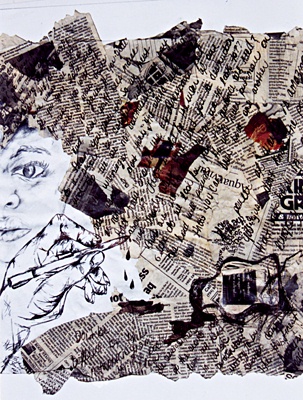 © Lashieta F., Kannapolis, NC