To eat or not to eat
March 17, 2013
To eat or not to eat—that is the question:
Whether 'tis easier to indulge in temptations
And face the risk of bloatation,
Or to ignore the growls from within,
And, by avoiding, prolong them.

To not eat, to go hungry—
No more—and by eating to say I face
The heartburn and the thousand moans of the john
That each morning faces—
'Tis a situation
I do not yearn to face.


To starve, to eat—
To eat perhaps too much. Ay, there's the conflict,
For in overeating what emptiness of cupboard may come,
When we are surrendering to the angry whims beneath
Must make us halt and consider.
That's the idea
That makes catastrophe of such pleasing indulgences.

For who would bear the pains and scorns of hunger,
The unbearable cravings of day,
The regret o'er skipping spreads,
The envy of whiffs neighboring,
The restaurant's early bird special,
The overly vivid image of divine goods,
And the drooling mouths
That deprived persons send in my too-satiated direction,
When they themselves may dine in
Only a minute period free from tribulations?

Who would dismiss the stomach's rumbles,
To moan and groan under a desperate appetite,
But that the dread that pregnancy may be misconstrued,
The superfluous calories incurred which
The mirrors observe in disgust
While we recline in an uncomfortably slaked daze
Wishing we had properly paced and rationed
Instead of succumbing to cuisines only to disappear as hastily as they came?

Thus the peril of having to suck in does make dieters of us all,
And thus the divinity of satisfaction
Is diminished o'er with the insipid cast of health,
And angelic envisions of bikinis and six-packs
With this regard their appetites are terminated
And lose the scrumptious last crumbs in favor of the toned anatomy.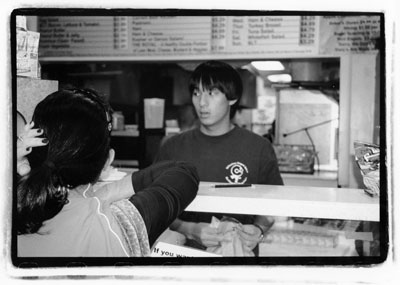 © Rachel D., Bethesda, MD