Love Is Never Lost
March 2, 2013
There is an end for all of us.
You can accept it, or deny it.
It won't change anything,
For the end is truth,
The truth we ignore all our lives.
Your end is not kind, nor cruel,
But a doorway, a doorway to the unknown.
And so I bid you farewell,
Because I cannot twist fate.
I cannot stop Death.
Goodbye, my friend,
You have taught me so much.
I will remember the twinkle in your eye,
Your kind, clever smirk.
I will remember your warm embrace,
I will remember your soft lips against mine.
And I will let your hand go for the last time.
You will live on in my heart.
I will remember you as I see the setting sun,
Orange and red and gold against the sky,
And I will smile.
For our memories is something even Death cannot kill.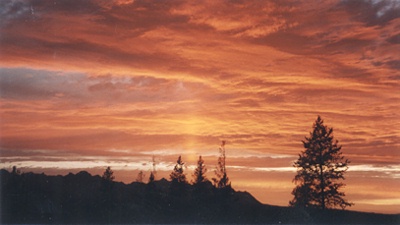 © Katy B., Challis, ID