Our World
March 9, 2013
A million years ago when the world was a fade
That was when I loved you and you loved me
A millions years before
The sky went dark and the clouds roared up
Then everything and all of it Fell to the ground

I've been waiting so long for an answer
And all I've gotten was a blank page and a scream on my face
so help me try to understand the real person that I am.

Please stop trying to walk away
you're only creating a potential stray.
While everything is now a blur

The world starts to shaking with our fight
Like the words are the struck of all might
While we are throwing all these feelings around under all this pressure
Ends Our world of the Unknown.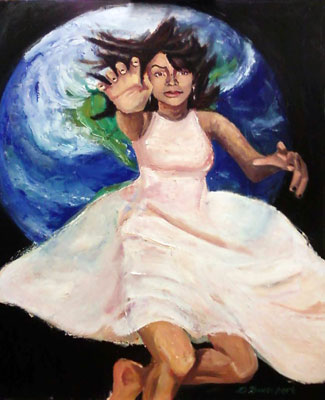 © Dominique D., Ozone Park, NY