Birds
March 9, 2013
Two birds
Chained to a telephone pole.
Watching their flock vanish,
Forsaking them to the darkness that seems to hide
Everything.

Birds should fly.
Feel the earth's pulse beneath beating wings;
Taste the yellow sunshine,
The watery mist of a storm cloud.
But not these birds,
Not these birds.

Darkness drenches the birds.
Silken white feathers stained
By ink of lost language.

And echoes of squawked remorse
Puncture the ashen stillness.
A last, solemn reminder
Of the birds that once flew.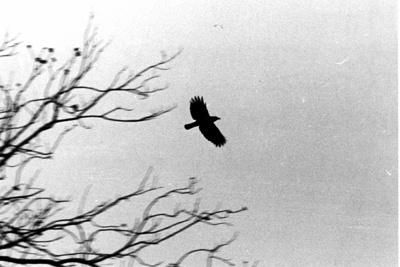 © Jacqueline T., Flowermound, TX