I See You- To a Friend
March 8, 2013
I saw you walk down the street
And glance from side to side.
I saw you look around the room,
You saw me try to hide.

I listened when you spoke to me.
I pondered what you said.
While you looked back relentlessly
And saw inside my head.

I knew you from the fickle ones
You knew me just the same.
For while in mind we're different
In heart we are the same.

So if you know me best of all,
My hopes, my dreams, my fears,
Why is it that you worry
That I'll leave you to your tears.

When you think of all we have
Don't pretend you're not afraid
That life will come between us to
Destroy the friendship that we've made.

You fear that I will leave you
And you don't understand.
I could no more abandon you
Than I could cut off my hand.

So, don't listen to rumors.
Don't contemplate baseless lies.
We both have looked into and past
Each other's weary eyes.

Know that the fates may separate
Us far through space and time.
Your laughter will forever live
In this memory of mine.

I've learned to see you as you are
Throughout the thick and thin.
And there will be no forgetting,
Now that you have let me in.

For you're my saving grace
And I aspire to be yours.
I've learned who you truly are
So doubt my love no more.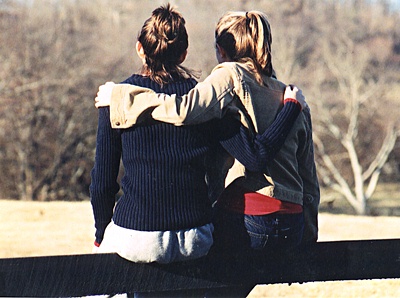 © Jaime M., Wichita Falls, TX