The Head and The Heart
March 4, 2013
The head and the heart
Do you let thought or emotion control who you are?
The heart has always ruled my body,
For every word I've written, every thing I've ever done,
My heart has told me so.
When you've been listening to sense all your life,
It must be hard to let your heart speak for you.
It must be hard to let that wild, colorful spirit free.
But after a lifetime of dancing with that spirit,
It is hard to build the dams.
My heart knows me well,
So it tells me what I want.
But my sense must overrule my desire,
And I must grow accustomed to these frigid barriers around me.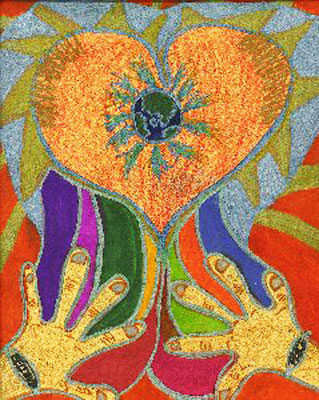 © Amanda P., Clermont, FL