Insomnia Part 4: Laughter in Death
March 4, 2013
There was a day when I met a man
A familiar man,
The man who stabbed his king and found himself sleepless.

I said, "Hello."
He said, "Hello."

The dead come back sometimes.
They cross over and find it
A little lonely, even boring.
So, they decide death was no good,
And decide to come back.
Most of them stay though,
They are probably old enough to know
How horrible life really is.

The dead are funny like that.

Seeing him smile like that,
I thought it would do no good
To say hello again,
So I said, "How are you?"
He said, "Alive."

Maybe he has a sense of humour too.

He bid me to follow him,
Saying it's good for me
I never believed that kind of stuff
Everyone always says that.
But I listened because
The dead are funny that way.

But it was only a trap!
I was shut in a barn house
(Of all places!)
And told to wait
As the world ended.

I told him I wasn't a patient person
But he gave me a little incentive:
It was her mother that came,
Breaking the exile,
Here to tell me—
"You're no good.
The world must change
And you're a fish trying to walk."

I swore if I died here
I'd come back
I'd come back and punch her;
It'd be worth another death, I told myself.

I guess I'm funny like that too.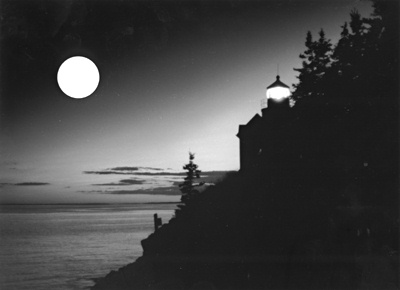 © Steve S., Marblehead, MA