No one knows
March 5, 2013
My conscience,
My friend,
The girl who demanded freedom,
And for others to understand
the child who held emotions uncontrolled,
Which were boundless as the thoughts within your mind.
For me you became the ocean,
Rather than the sky,
who is clear and sometimes cloudy
But never contained surprise.
We all thought we could see you,
But soaked with burning courage
You truly opened yourself
To the court who judge from inside my eyes.
I deemed you dark and fathomless
full of wonders and full of terrors
that haunt the corners of your mind
with no purpose to your life.
Finally you shouted
telling me the truth
that this fabricated person, who smiles was never really you.
You grew up in a house,
To broken to reside
With no family to speak of,
And only friends who believe in lies.
You whispered it was time to end this
And with a trigger finger
told the world goodbye
Now I hold the secret
to the stories you told all the time
And the reality divulged through a phone,
Which no one knows…
No one knows.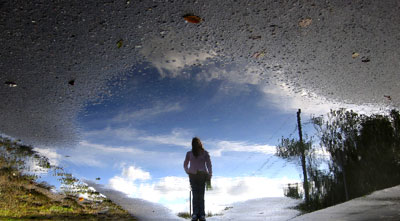 © Daniel H., Oak Bluffs, MA