False Expression
February 28, 2013
A faint twitch of the cheek,
Forms a smile,
For you, yes you,
Something about my reassurance.
To you.

But this quiver on the end,
Of my mouth,
Does it please you?
Ask if it pleases me.
You...

You don't know.

Let me tell you about this,
This hidden demon,
Within my heart, ripping apart,
Something you don't see.
You don't.

A pain only I,
I understand, feel,
Feel its stabbing heartbeat,
Pulse within.
You don't touch.

And yet I put on this mask,
Playing a coward's cards,
Hiding from pity, from public attention,
Demolishing my inner being entirely.
You don't suspect.

This possessed slash of stamped joy,
Impending on my paper painted face,
Is called forth for you,
Is it for manners, trying to save you from my misery?
You fear.

I wear it for the public,
Crowds cheer me on,
And I'm flashing my pearly whites,
If I tell, I wouldn't be healed.
You'll try, you'll fail.

As we shake hands,
I scream inside,
This is not what seems,
This isn't what I should,
But it is what must.
You don't comprehend.

I wear this pathetically decorated mask,
Not for you, or strangers,
But desperately trying to,
To tell myself, this happy exterior is all that's to it.
I'm just fine, can't go deeper.
I am, deeper.

Though…

I bury and choke this pain,
With something unreal,
An image of want, of could be,
That's a smile,
That's what you see.
You don't see.

You have no idea, the pain,
What is there is trying to stay there,
Trying to dictate there,
Underneath those curved lips.
You don't feel.

My eyes don't lie,
But the smile,
The only thing anyone ever sees,
Spins you to face the other way.
You ignore.

This smile intends to stay. Regardless.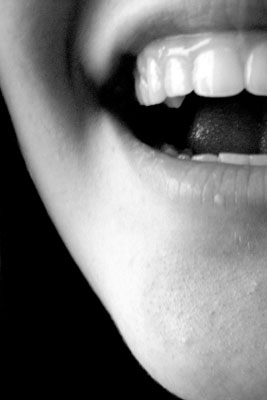 © Katya K.