Timekeeping
February 28, 2013
Can you imagine a world without time?
A world with no months, with clocks that won't chime?
We have clocks on the walls and in our back pockets,
Calendars, schedules and alarms off like rockets.

Yet birds are not late and dogs don't have time lines.
Deer do not abide by their daily deadlines
Only man measures time and finds value in minutes,
Only man lives a life chock full of time limits.

And man alone suffers from a paralyzing fear
Of time running out and of ending his years.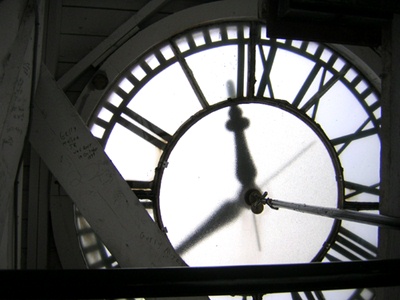 © Tatyana Z., Norwood, MA