DANEICA PULCHER
February 7, 2013
DANEICA; The seven Pulcher sisters.

Beauty may be in the eye of the beholder,
But destiny is in the hands of fate.
The love and spirit in this torn family,
is more than any could imagine.
Suicide, murder and the spilling of plain blood,
tearing the threads apart.
Honor, pride and hope for faith,
it is where only some got to start.

Hope was an unheard of dream.
Neglect was strengths' best friend.
Without the hold of DANEICA, both would have been sacrificed.

Death has only left us with one.
No mercy, he has shown them.
Trying matters not. His heart is half.
The youngest, the most shaken, possibly the strongest.
DANEICA may be incomplete...
But that doesn't break the dying hope they have given us all.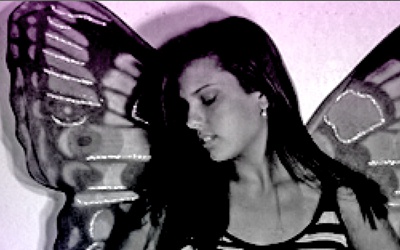 © Kathleen M., Rowlett, TX