Sailor Girl
February 7, 2013
My new school is huge.
People flow through the halls
Like water flowing through Wood's Hole
But less organized.
Moving against the crowd is like sailing
Through the Hole when the tide
Is against you.

The tide is the large senior in front of me
Ambling towards me like a motorboat
My mind, lost in the mists that hover
Over the harbor some mornings
Waits for him to move.
I have the right of way, with my large white sails
Spread open to catch the wind.
I remember in time to tack, almost ducking my head
To avoid the swing of the boom.
But no, this weird girl will just keep sailing along,
Undisturbed by the swirling tides.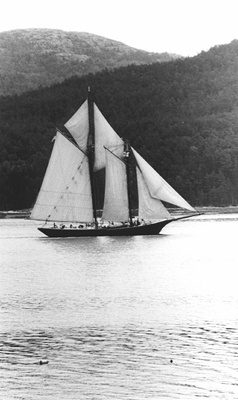 © Steve S., Marblehead, MA