Penguin Drift
MAG
February 25, 2013
A small crack in the ice,
an imperfection in a perfect place,
A world unlike our own
Unaware of life's fast pace.
But it's nothing, meaningless,
Just a thin line on white paper
Fish still swim beneath it.
The chilly water's still not vapor.

But the line was drawn in pen,
And it cannot be erased.
So when the ice is split in two,
Is all this life to go to waste?

When a flightless bird drifts away
Alone on the wrong side of the tear
On a piece of ice never meant to leave
We will shiver through the warming air.

All he knows is he cannot fly
And that this was not his fault.
For we have cars and factories,
A burning fire that will not halt.

Just as the bird sees his home grow small
From his view on the drifting ice,
In not too long we'll see the same,
In not too long we'll pay the price.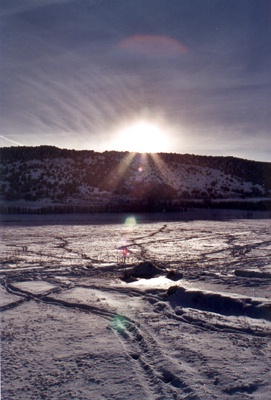 © Brandon T., Manila, UT