My First Steps
February 24, 2013
Barely 10 months old,
I was tiny and curious.

Grabbing the couch for support
I rose onto my unsteady feet
around and around
a coffee table
in the carpeted living room.

Slowly at first,
but soon I found that running
was a faster way to get around

A determined child I was,
busting my bottom lip
crying for attention

But still getting up afterwards,
only to try again.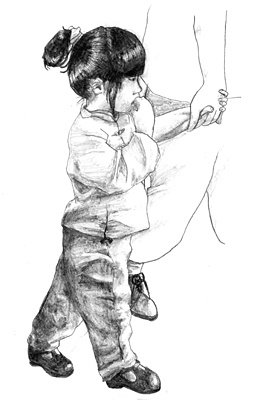 © Laura K., Kendall Park, NJ