What if Atlas Dropped the World?
MAG
February 21, 2013
What if he let it
fall to the floor
and roll helplessly about
like a marble dropped from
the hand of a child?
Would the gods punish him
further?
What more could
they condemn him to?
And what would happen
to the rest of us?
Would the fall
cause the oceans
to rise up
and drown us all?
Or would the impact
cause a thousand
earthquakes,
destroying even the
strongest building?
Or maybe
we'd feel nothing
but a tremor,
a light shaking
as he carefully
sets us down,
wanting nothing more
than to take a break
from his eternal task
before lifting the
weight of our existence
onto his shoulders
once again.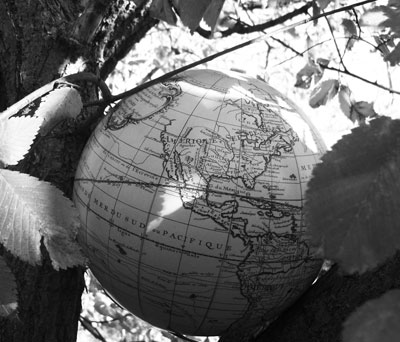 © Ella H., La Vista, NE