Lost at sea
February 15, 2013
A boat I saw.
Perfect in every way.
I waited every day.

I waited everyday for that boat to come back and save me.
I went to that pier and watched the tides go up and down.
The sun would set and you would never come.

The boat read Love. It was written in black.
It had been through some storms and had been there and back.
It seemed that the dirt and mud had become part of him.
And no matter how hard you scrubbed it would never be fully polished.
I spent every day on that boat when it was near me.
I would listen to the ocean and it had all that I needed to hear.

One day Lee finally began to drift away without a sound.
And just as it started to shine it sailed away.

I loved that boat.
The lee was gone.
He went out sea.
So I sit here waiting for Lee to come home.
And hopefully we can be lost at sea.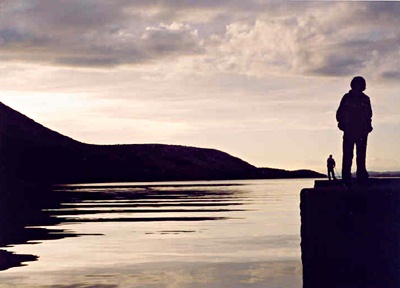 © Julia K., Nagykovacsi, Hungary