I Am Myself.
February 11, 2013
I am myself.
I am not a shadow of my parents, (or anyone for that matter),
but a whole flame,
created by another but burning with my own light.

I am myself.
I am next in line,
the future of this world,
showing great potential in every step I take.

I am myself.
I am the ant that completes the hill,
each grain of sand, my idea (or someone's else's),
unique and creating the beginning of a masterpiece.

I am myself.
a piece of clay molded into a work of art,
viewed by others in many ways,
but all the same to my own eyes.

I am Rachel.
I am the girl of this world,
Imagination and mind
working together to create this poem, (my poem)
for the beings of this world alike,
to judge, to comment, and to be different.

Be your own flame, your own potential, your own idea, your own work of art, yourself.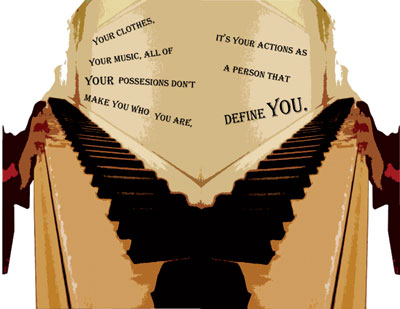 © Brad F., Stewartville, MN