The Dead Sea
February 6, 2013
I'm having this curious sensation of being cared for
in a bad day nervous burning wreck I feel a force
recognizing; sympathizing
firmly hugging some good humour into me.
In a dire time of need I hear my name
called over the same sixteen sweet songs
providing a literal escape. Here's the deal-
I've got an invitation to jump state this fall;
Alex and Brandi are leaving to Washington and they say
I'll always have a place with them.
What I really want to do is burn down the entire
state of Washington to prevent them from going away.
I think I found a helter skelter sort of family in them
right when my family
is trying to eat/protect/destroy me.
I'm sorry I'm so irrational. I know I should think more.
In all honesty I just need a good long life away
to figure out.
Wish I was in Austria, if life wasn't
so much of a b****
this overtime I'm making listening to blues and
drowning my anger in dishwater and dirty jokes would have
paid for it, gotten me there.
But I'm no longer the elevator ghost
in a fancy hotel while the Russians danced with the Brazilians I was
on the fourteenth floor looking out at a world of snow.
I'm sorry, Ryan, but I can't afford to put any thought towards
missing you or regretting anything so I won't.
God it's so easy to feeling.
God it's so easy.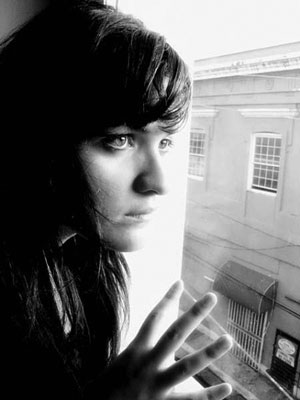 © Eveliz V., Bayamon, Puerto Rico