Summer
February 6, 2013
The sun sparkling in the sky,
Clouds looking like peaceful pillows floating into the skyline.
A smooth summer breeze blowing blissfully through the trees,
The trees create a shady, serene, haven for any carefree admirer to enjoy.
As the sun slowly crawls out of view,
It illuminates the sky with all The Colors of The Wind--
Fiery reds, Vibrant oranges, Glowing yellow-golds, Majestic violets, and Deep blues.
When the sun completely vanishes from view,
And the sky goes black--
The infinite stars come out and dazzle the night sky, in an extraordinary view--
That can only be seen on a summer night.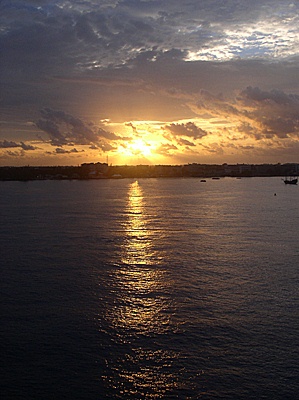 © Rebecca Y., Los Angeles, CA