Where I'm From
February 5, 2013
I am from the little house with the wisps
of fog circling around the towering bridge,
From the room of Tchaikovsky and the



Nutcracker where little girls leap and twirl.
I am from the trickle of the creek, splashing
with the red boots until I was chilled to the bone,
From the scent of pine, and "Hurry!
Run before the dragon gets you!"

I'm from the staining of clothes and
painting my dreams with vivid colors,
From the melted chocolate I can taste in my mouth
and snatching some more to share in the buffalo skin fort.
I'm from the summer solstice
and winter bowling buddies,
From smoke curling from the oven
as the alarm beeps in my ears,
I'm from jumping and skipping
and running and playing all alone.


I'm from disease that runs
through the veins of my tree,
From family by heart,
when I need them more.
I'm from pictures that I
will never see in this world,
From war and falling limbs by the
Veterans that will haunt him forever.



I am from terror, happiness, laughter, and tears.
I am from these moments that add to the
fire inside my soul that makes me who I am.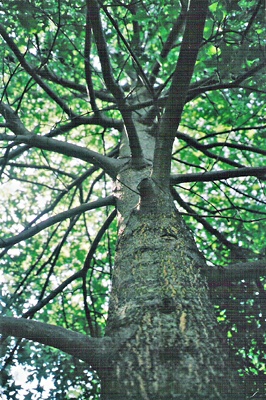 © Bhuvaneswari R., Sleepy Hollow, NY