sweetheart you got your wish
February 4, 2013
sweetheart you got your wish
half of me is pressed against your window
listening to hand-me-down wailing
waiting for the nebulas to swallow me again
"this time,"
I told them somberly from a (safe) quarter million light years away
"this time I am ready"
ready for the overt innuendos that find their way into my writing
-god I'm still talking about those keys, the castles,
postcards lost like paradise
in a borrowed Orwell paperback-
ready for the two-page description
of the sexiest sunrise on record
for the endless love letters explanations and phone calls
and ultimately- three months later-
the hurt that's somehow so ridiculously legitimate
when someone lets it slip
that you've been burying your treasure
in some other island..
sweetheart you got your wish
and I got all my regrets stacked up like flapjacks
drenched in time like molasses
and I don't care,
I don't care anymore
I'll tell myself it's true
till I'm blue in the face
press myself against whatever body is around
to prove what I am made of
what is flesh for,
if not to bruise and bleed and above all
feel
I refuse to take the high road,
I will follow body geometry instead,
planes I will follow
for as long as it takes to forget you
yeah I'm corrupted
yeah I feel at least three of my four corners decomposing
I don't know who I am or
what I want anymore.
All I know is I want.

sweetheart you got your wish.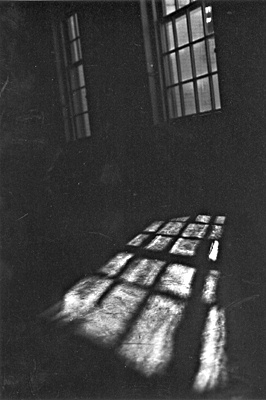 © Mary A., Fullerton, CA