Negatives
February 3, 2013
I want to lace
chilled fingers in the space

you leave for frost,
those clear lines
my bones could fill.

And the curve
between chin neck shoulder--

smooth like whinstone,
I could lay my skull there

and make a whole.
Split between your lips,
blink into whispers, lies,
I would pour my

cerebellum, sternum, saliva
until you were entire.

But those eyes you won't let me fill
are wells too deep for my cold water
and too shallow to eat rain.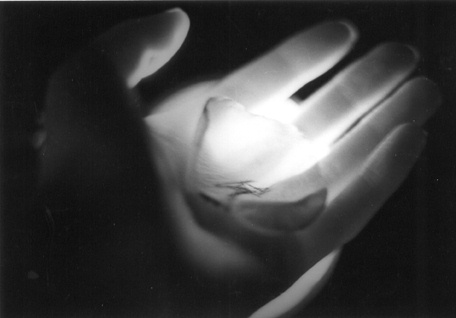 © Feichen Z., McLean, VA