Untitles
February 2, 2013
Well don't do that.

That simple, huh? Nevermind.
I don't know what I expected from you. I knew
How you felt about this,
If you feel anything at all.


No I'm not the right person to talk to this about. I'm sorry but I'll get mad.
You had gone home with a headache,
Dropped me off early despite my pleas,
Which is no crime.

I know. Sorry. Nevermind.
A few more, it feels like I need it still.


Alright.

Night.
Still more, I still need it. Will I ever stop needing it?
30, 40 by now? I suppose you just don't understand.


Meditate.

K.
Done yet? Maybe.

Hey, I'm sorry. I'm okay. I don't know what I was thinking. I'll try that meditating thing.


Better.
I can't decide if that hurts even worse.

Don't be mad at me, please… I know it's dumb.


No I'm tired.
Right. Normal people are asleep at this hour.
My swollen eyes mock my momentary consideration,
Maybe I should sleep…

Okay. Well then sleep. Goodnight.


Night. Don't do anything stupid.

Nothing much else I can do that's stupider than what I've already done.

But I'll try to take your advice.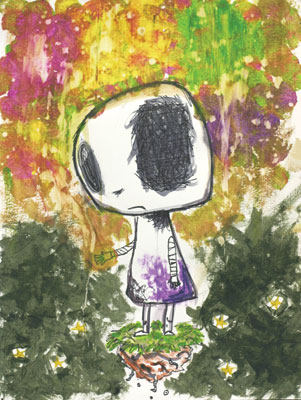 © Ashley W., Port Charlotte, FL