A Brief History of my Grandfather's Ribcage
January 29, 2013
You have the loudest ribcage I've ever heard.
It's an eclectic atrocity they sewed for you with their needle fingers, both a punishment for breathing too loud during your confirmation and a reward for breathing at all,
Since your lungs are framed and fenced with stained glass splinters and manicured wood, either dark low cherry or light sad birch depending on whether
You're doubting in or confessing out. You tell me there's really no difference though because either way it feels like your throat is full of broken teeth
Your face is trained in silence, spaniel-eyed and slack-jawed with a bent, umbrella-handle neck and starving angles for cheekbones, soundless until
We step on you and your ribcage sings a requiem of weak cracks and we make sounds at you cruelly, flaunting our loud heads all the sounds
We make are cruel and fast and straight-lined and double-edged and far too simple to be honest sounds, which is a shame because all I ever
Wanted to be was a dreadful intricacy like you and your empty cage chest I know
You plucked the red bird out of there ages ago for other saints who were too beige to appreciate feathers or unpredictable fluttering because the fragile sound itched like
The sound their tissue-paper feelings made whenever they went outside or anywhere else fertile-green and wild the world was not designed to soothe tribes of ivory dolls
How sad is it that I occasionally wake and think "I've never been so happy to see the world alive and well"?
You've never figured out how to remove the confessional screen between you and that which is white and sinless. What is a child but a most unsoiled priest? What is
A priest but a mutant child touching fleshless images? I was born in a white hospital, a secret angel brothel, but I promise if I could get born again I'd write
On those walls with my umbilical blood instead of leaving them paper-cut white and biblical and I'd get born the wrong color and wrong shape and backwards with
Sticthes and unsightly errors just so if I ever happen to find you I'll put some sort of abraison on your life and then you can grow a new raw-pink ribcage of silent, secular
Bone.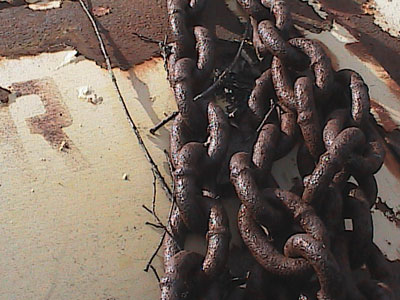 © Jack B., Central City, KY